Model NO.: JMCC-H2.5

Assembly Size: 95*95mm

Base Sizes: 120X120X4

Hole Diameter: M11

Place of Origin: Shenzhen, China (Mainland)

Trademark: JM

Transport Package: 1000PCS/Packing, 2000PCS/Packing

Specification: SGS

Origin: Shenzhen, China

Model NO.: JMCC-H2.5

Assembly Size: 95*95mm

Base Sizes: 120X120X4

Hole Diameter: M11

Place of Origin: Shenzhen, China (Mainland)

Trademark: JM

Transport Package: 1000PCS/Packing, 2000PCS/Packing

Specification: SGS

Origin: Shenzhen, China

Leveling Caster with Heavy Caster Components

Model: Heavy Caster Components

Part#Â  JMCC-H2.5

Size: 2.5 inch

Load Weight: 600kg

Assembly Size: 95*95mm

Base Sizes: 120X120X4

Heavy Caster Components Details
| | |
| --- | --- |
| Brand | JM |
| Model Name | Heavy Caster Components |
| Part | JMCC-H2.5 |
| Size | 2.5 inch |
| Assembly Size | 95*95m |
| Base Sizes | 120X120X4 |
| Used for | Doors, Windows, Furniture, Profile |
| Place of Origin | Shenzhen, China (Mainland) |
Why Choose us:

We are manufacturer, with nine years of experience in designing and producing fasteners, Providing customized services, products can be produced according to customer's requirements and drawings and we can deliver on time.

Company Information:

JM Aluminum Profile Accessories Co.,Ltd. is located in Shenzhen City,near Shenzhen Bao'an International Airport .We specialize in design  and manufacture of high quality aluminum profile and accessories .

Our Products main in Aluminum Profiles Series, and optional various Accessories that Fasteners, Bracket, Hinges, Handles, End Caps, Knuckle Feet, Castor Wheel etc.

Our products are mainly exported to Over 30 countries that European, Asia, South Africa, North American etc. Best reputation and believable corporation from All Clients since our High Quality and Great Service. We are always looking for stable long-term business relations.

FAQ

1.  What's the standard length of your profiles and tubes?

     A: The standard length of the profiles is 6000mm to suit for small container, we also can cut the specific length, however a surcharge of machining and material scrap cost will be charged accordingly based on each individual invoice.

2. What`s your MOQ?

    A:  Usually we don't have minimum quality request, small quantity order is ok to support you test our quality and for our long business relations.

3.   What's the lead time for small order and mass orders?

    A: 1~3 working days for small order, 3~10 working days for mass order, the lead time for every order will be subjected by each individual invoice. Leveling Caster with Heavy Caster Components

Model: Heavy Caster Components

Part#Â  JMCC-H2.5

Size: 2.5 inch

Load Weight: 600kg

Assembly Size: 95*95mm

Base Sizes: 120X120X4

Heavy Caster Components Details
| | |
| --- | --- |
| Brand | JM |
| Model Name | Heavy Caster Components |
| Part | JMCC-H2.5 |
| Size | 2.5 inch |
| Assembly Size | 95*95m |
| Base Sizes | 120X120X4 |
| Used for | Doors, Windows, Furniture, Profile |
| Place of Origin | Shenzhen, China (Mainland) |
Why Choose us:

We are manufacturer, with nine years of experience in designing and producing fasteners, Providing customized services, products can be produced according to customer's requirements and drawings and we can deliver on time.

Company Information:

JM Aluminum Profile Accessories Co.,Ltd. is located in Shenzhen City,near Shenzhen Bao'an International Airport .We specialize in design  and manufacture of high quality aluminum profile and accessories .

Our Products main in Aluminum Profiles Series, and optional various Accessories that Fasteners, Bracket, Hinges, Handles, End Caps, Knuckle Feet, Castor Wheel etc.

Our products are mainly exported to Over 30 countries that European, Asia, South Africa, North American etc. Best reputation and believable corporation from All Clients since our High Quality and Great Service. We are always looking for stable long-term business relations.

FAQ

1.  What's the standard length of your profiles and tubes?

     A: The standard length of the profiles is 6000mm to suit for small container, we also can cut the specific length, however a surcharge of machining and material scrap cost will be charged accordingly based on each individual invoice.

2. What`s your MOQ?

    A:  Usually we don't have minimum quality request, small quantity order is ok to support you test our quality and for our long business relations.

3.   What's the lead time for small order and mass orders?

    A: 1~3 working days for small order, 3~10 working days for mass order, the lead time for every order will be subjected by each individual invoice.

All Poplar Plywood, Poplar Plywood Sheets, Poplar Core Plywood

General size parameters of poplar plywood:
Size:
1220mm*2440mm
Thickness: 5-20mm
Forming: one or two times.
Poplar veneer: color or mahogany awgu or bleached poplar skin etc.
Sandwich: the whole core or broken core
Glue: /E2/E1
Widely used in sofa, flat panel furniture, solid wood composite furniture......etc..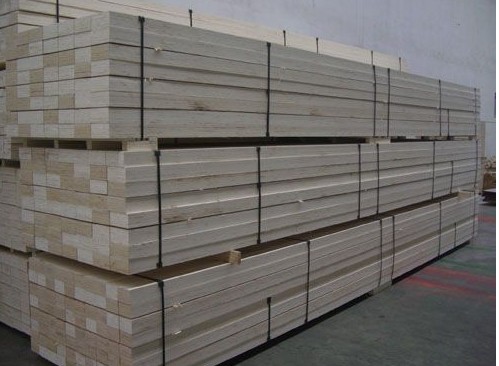 All Poplar Plywood

All Poplar Plywood, Poplar Plywood Sheets, Poplar Core Plywood

HUAIAN HONGXIN INTERNATIONAL TRADE CO.,LTD , http://www.hongxin-trade.com